Welcome to
Adrian Calder Air Conditioning
The team at Adrian Calder Air conditioning consists of the director who is triple traded as a sheet metal worker doing high rise duct, car parks, ventilation etc, refrigeration mechanic with Arctick License and a fully qualified electrician (not restricted) and a gold electrical contractor's licence. We also have dual traded technicians, apprentices and other staff members who are dedicated and passionate about air conditioning. We like to provide our customers with high quality services, which means we make sure we have the right staff member for the right job with the right tools and equipment.
Our technicians are from various locations around Brisbane such as Ipswich, Bayside and Beenleigh, so if you have an emergency we will have a technician close to help you out.
For the past 10years we have been involved with project work (new installations) for builders as well as domestic work. Some of our best years so far have included installing 3000 wall mounted systems and 500 ducted systems.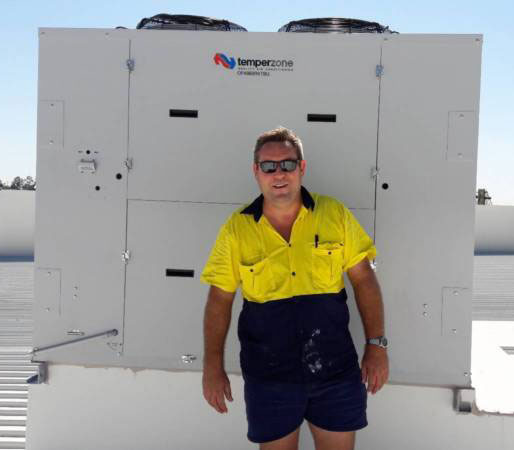 When dealing with clients, we make sure they know any deals, promos, cashbacks, rebates or similar and will give honest opinion on each, not all can be of benefit and some are more of a marketing hype.
We give FREE quotes for air conditioning installations and FREE quotes for remove and replace.
We have a $99 call out fee for break downs (this price includes – a quote for repair and full diagnosis. You will be able to give the report to your insurance company and do a cost comparative with another contractor).
If you want to buy and install a system or have one serviced give us a call (07) 3090 3381 or 0416 012 434 or email us on either Office@acair.com.au